Pensions and Retirement Planning
The thought of retiring can cause a mix of feelings. On the bright side, we want to be able to live at a slower pace, enjoy the finer things, travel, have more time to and for ourselves. On the flip side, there will be anxiety about finances: 'will we have enough to not only live, but be happy?' After a lifetime of fulfilling work, you want to be able to relax.
A recent survey found 78% of Brits retired without retirement plans created by financial advisers. There's a misconception that the service financial advisers provide is for the wealthy. As such, as indicated by the report, many Brits head into retirement fundamentally on their own. Connected to this trend is another trend: more retirees are taking on part-time work or roles in the gig economy to make ends meet, termed 'flexi-retirement'. For some, this is their own choice, to keep themselves busy. For others, it isn't.
We at Perennial Wealth want to help current retirees, imminent retirees, and people who one day want to be comfortable retirees.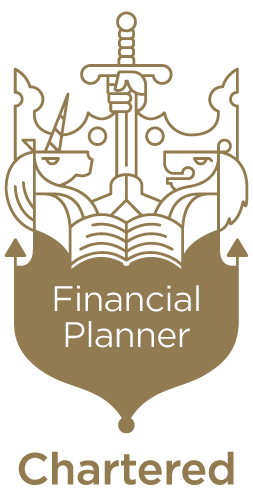 Removing the Complexity of Pensions
Pensions are one of the most tax efficient ways to save and invest but the rules surrounding them are complicated. We can remove this complexity, make pensions easy to understand and help you invest in pensions that will work hard for you.
Do you want to know how much you should be paying into your pension? Are you unsure how to get your money out? Would you like to know how much income your pension could give you?
We can conduct an analysis of your existing pensions and help you put a plan together for your future. Whether you are still working and looking to stop, or if you have already retired, retirement planning is crucial to ensure you can achieve financial freedom.
We Help You:
• Understand how much you can put into your pension
• Carry out lifetime allowance planning
• Review existing pensions to establish whether these are suitable and how they should be invested
• Make sure you choose the most tax efficient way to access your pension.
The Pension Planning Process
The experts we have at Perennial Wealth will be keen to understand your retirement goals. They want to get to know you. This is what will happen at the initial, free consultation. No need to talk finances here; this is all about us getting to know you, and you getting to know us. What our clients want from retirement is different every time. Financial freedom is always the goal. But how that looks, feels, and is, depends on the client. We understand this; we listen.
Afterwards, a bespoke, personalised financial plan will be given to you, suited to the goals you've described. Once approved, that's when the fun begins: we will begin actioning the plan.
Once underway, there will be an ongoing service. We will track performance measures, legislative and tax changes, and market context, which will feed into our review of your plan.
Retirement planning is a big-picture plan. The long view. At Perennial Wealth, our promise is to be with you for the long-haul, every step of every way.
Please note: tax planning is not regulated by the FCA
"Dale was able to look in detail, at the range of options, and advised on a time scale for implementing some of the options; even sending me a link to check out my State pension. Certainly, I will be recommending Dale to friends and colleagues" Amanda Adams September 2021
"Dale made us both comfortable when he discussed the various financial planning for our Savings & Pension monies. We have contacted Dale for further financial advice since then as we both felt Dale would explain parts of our policy that needed addressing going forward, with no obligation Dale rested our fears & this made our next step easier to plan" Robert F September 2021