Insurance & Protection
Insurance and protection have a strange place in our culture. They are often overlooked, taken-for-granted, never considered, default, an unnecessary cost – we could go on using these various synonyms, but you get the point, maybe feel it yourself. Most will favour the 'attack': how to grow your finances – via investment, for instance – as opposed to how to 'defend' them. Both insurance and protection are essential for your financial health. In fact, 'defence' isn't a good way to describe being insured and protected. You are being proactive against potential issues. If anything, you are going into attack-mode, ready to counter-attack.
The key reason many don't value insurance or protection as high as they should is because of chance and complacency. Odds are bad things won't happen to you, so some believe there's very little reason for them to protect themselves. It's money they needn't invest. That is complacency talking. There's very little excuse for being unprepared, especially when, all it does is cause future issues. We do, however understand the difficulty that comes with considering the 'worst case scenarios'.
On the flip side, others find that there are too many options, too many variables. The definitions of life insurance versus term-life insurance. What illnesses are included in 'critical illness cover'? How much of my income will be covered by my existing policy compared with a new one? This shouldn't put you off. Existing insurance policies in your name will be reviewed as part of our process when we create your safety net.
Don't let the incorrect or a lack of insurance be the cause of agony for your family. The future is uncertain, and protection is key to protecting yourself and your family in the face of unforeseen tragedy. As independent financial planning experts, we can advise you on which policies you need, so you can keep yourself and your family safe.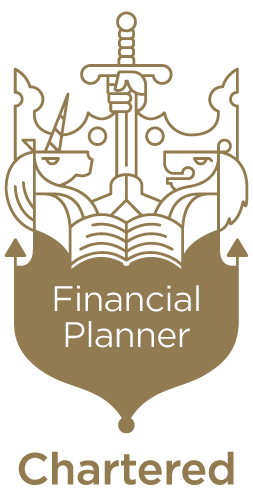 We Help You:
• Life insurance
• Income protection
• Business insurance
• Critical illness cover
Failing to Prepare is Preparing to Fail
When you come to your initial consultation meeting, we will get to know you and your personal situation, beginning the process of understanding what it is you need to secure and protect. We'll get to know you; you'll get to know us. You will want to know that you can trust us to do right by you, just as you must trust any policies will be there to protect you should anything tragic strike.
Perennial Wealth are independent financial advisers, meaning our experts are free to advise on products from the entire marketplace without restriction. Our independence is one of our greatest strengths when it comes to finding you the insurance you need. As with all our advice, we go by your context to find what will become your policy. Over- or under-insurance won't happen with us as our experts know the market inside and out, keeping your safety-net solid, taught, and unravelled.
"Dale was able to look in detail, at the range of options, and advised on a time scale for implementing some of the options; even sending me a link to check out my State pension. Certainly, I will be recommending Dale to friends and colleagues" Amanda Adams September 2021
"Dale made us both comfortable when he discussed the various financial planning for our Savings & Pension monies. We have contacted Dale for further financial advice since then as we both felt Dale would explain parts of our policy that needed addressing going forward, with no obligation Dale rested our fears & this made our next step easier to plan" Robert F September 2021