Looking for a Financial Advisor in Bristol?
Get in touch with a Chartered Financial Planner today.
Pensions and retirement planning

Savings and investments strategies

Insurance and protection advice
Looking for a Financial Advisor in Bristol?
Get in touch with a Chartered Financial Planner today.
Pensions and retirement planning

Savings and investments strategies

Insurance and protection advice
Financial advisor Bristol
Perennial Wealth® is an owner managed business run by Dale Ainsley. Dale is a Chartered Financial Planner and Fellow of the Personal Finance Society.
Being both Chartered and a Fellow is the gold standard when it comes to qualifications and trust in financial services. Only a minority of the highest qualified and experienced advisers achieve this.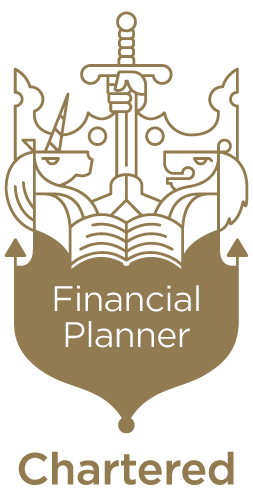 How Can We Help?
Pensions and Retirement Planning
Whether you're still working or already retired, an integral part of your financial health is understanding what your retirement plan is. Giving you the best advice, we can help remove the difficulty of knowing if you have enough or which pensions to invest in and envision your route to financial freedom. Learn more.
Savings and Investment
Each individual's goals for investment and savings are different. They will likely change over time too. As lives and money change shape, we will be able to devise a solid investment strategy that will be focussed on getting you towards where you wish to be financially, taking those next steps comfortably. Learn more.
Insurance and Protection
Securing yours and your family's financial future is more than just investments. Knowing what'll come is what we wager investments on, but the flip side of that is what causes unforeseen tragedy. The defence of insurance and protection is essential. We can advise you on which policies are best suited to you. Learn more.
Inheritance Tax Planning
When the time comes, we all intend for our estate to go to the people we want. Only with the correct planning, though, will this happen. We, as your financial advisers, will advise you on a combination of strategies so your estate will end up where you want it to be. Learn more.
Why Choose Us?
At Perennial Wealth® – experts in financial planning in the Bristol area – we take the long view. We promise stability. What comes with stability is certainty and trust. It goes without saying we will offer the best financial advice to help you achieve your financial goals – and, subsequently, your life goals – but stability is what's often lacking from financial planners in the UK. It's a quality that makes understanding each other easier and helps us strategize in the most optimal way to get you to where you need to be.
Whether you're a business owner planning an exit strategy, a professional taking their first step toward a healthy financial present and future, approaching retirement age and in need of a solid investment strategy, or already retired and want to organise your estate, we will listen, advise, and be with you every step of the way.
FAQ's
Is a Financial Planner Worth the Money?
Financial planning isn't only for the wealthy. Everyone has financial goals they wish to achieve. A financial planners job is to advise you and action strategies to make those goals a reality. The relative cost of a financial adviser varies depending on what it is you want – like anything, really. How you're charged varies too: hourly rates, flat fees, fixed charges, percentage of investment. Regardless, what a financial adviser can do for you is worthy of the investment. You invest now, to give yourself the best opportunity to reap the rewards later.
How Do I Find the Right Financial Adviser for Me?
First and foremost, you need to find a financial adviser that suits your needs. Whether you're looking for investment advice, retirement planning, or protection policies, look through their website, make sure they are authorised and regulated by recognised bodies, and get in touch with them for an initial meeting.
Nowadays, a lot can be achieved online. However, many still prefer face-to-face meeting, especially with such sensitive topics as finances. Our office, for instance, is located at Aztec West, a business park near Bradley Stoke and Patchway, in the north of Bristol, and is accessible by car as well as bus services. This makes it quite an easy place to get to, should you favour face-to-face meetings.
What Do I Need to Bring to the Free Consultation?
Our free consultation offers you the chance for us to get to know each other. For you to achieve your financial goals, you should want to work with us – and we believe creating a long-term relationship is essential to success. There's no point in you being uncomfortable. Talking to us, meeting us ­– it's important. As such, you need only bring yourself and your ambitions. No need for documents. This is about you.
Book your free consultation